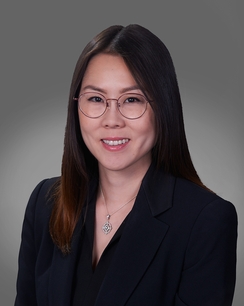 Caroline E. Kim
180 North Stetson Avenue
Suite 3400
Chicago, Illinois 60601
Caroline Kim is an Associate with Hinkhouse Williams Walsh LLP.
---
Experience
Caroline Kim concentrates her practice in complex insurance coverage litigation, including product liability, class action, construction defect, environmental, and professional liability claims. She also defends insurers in bad faith lawsuits.
Prior to joining Hinkhouse Williams Walsh LLP, Caroline focused her practice on construction, general commercial, and premises liability litigation, representing owners, developers, contractors, and subcontractors. She has also served as a judicial law clerk to the Honorable Lewis M. Nixon in the mortgage foreclosure/mechanic's lien section of the Circuit Court of Cook County in the Chancery Division. As a judicial law clerk, she oversaw lien and mortgage foreclosure cases on a wide variety of complex construction disputes involving foreclosure of mechanics lien, breach of contract, construction defects, delay claims, indemnification claims, constructive fraud, and attorney's fees.
During law school, Caroline gained valuable litigation experience through competitive externship placements at the U.S. District Court for the Northern District of Illinois with the Honorable Charles P. Kocoras and the Honorable Thomas M. Durkin as well as at the Criminal Appeals Division at the Office of the Cook County State's Attorney. She has also served as a judicial extern for the Honorable Justice Michael B. Hyman at the First District, Illinois Appellate Court and the Honorable Timothy P. Murphy in the Domestic Relations Division at the Circuit Court of Cook County.
Related Practices
Education
University of Illinois Chicago School of Law, 2019


Lead Articles Editor, The John Marshall Review of Intellectual Property Law
Cali Award Recipient in Cybersecurity Law

Northwestern University, Master of Arts in Public Policy & Administration, Specialization in Global Policy, 2015
School of the Art Institute of Chicago, Bachelor of Arts in Visual Critical Studies, Honors Merit Scholar, 2012
Admissions
Missouri State Bar, 2020
Illinois State Bar, 2021
U.S. District Court for the Northern District of Illinois, 2022
Memberships & Affiliations
American Bar Association
Illinois State Bar Association
Chicago Bar Association
Asian American Bar Association
National Asian Pacific American Bar Association
Articles and Presentations
Caroline E. Kim, Insta-Fringement: What is a Fair Use on Social Media?, 18 J. Marshall Rev. Intell. Prop. L. 102 (2018).
Moderator, "ABA, Section of International Law, Global Sports Corruption: A Challenging Frontier in International Business and International Law," Seoul, South Korea (2019).