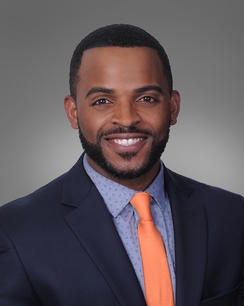 Devin A. Fairrow
180 North Stetson Avenue
Suite 3400
Chicago, Illinois 60601
Devin Fairrow is an Associate with Hinkhouse Williams Walsh LLP.
Experience
Devin's practice focuses on insurance coverage as well as insurance defense litigation. Devin has experience handling matters involving general negligence claims, Illinois Labor Law Claims, motor vehicle law, and premises liability.

Devin received his Bachelor's Degree in Justice Administration from The University of Louisville, his Master's Degree in Special Education and Multiple Abilities from The University of Alabama, and his law degree from St. John's University School of Law. While pursuing his law degree, Devin was the Regional Representative for the Black Law Students Association. At St. John's, he also served as a Teaching Assistant for Criminal Law. During law school, Devin served as a Jones Day Legal Intern for The American Bar Association Rule of Law Initiative in Washington, D.C. as well as a legal intern for James F. Butler and Associates in Jericho, New York.

Prior to law school, Devin taught 5th and 8th grade science with Teach for America and the KIPP charter school network. As an educator for seven years, he vigorously advocated for his ethnically-diverse students and empowered them to excel. Although he is now an attorney, his commitment to students and to social justice remains steadfast.
Related Practices
Education
St. John's University School of Law, J.D., June 2020
University of Alabama, M.S., May 2012
University of Louisville, B.S., May 2010
Admissions