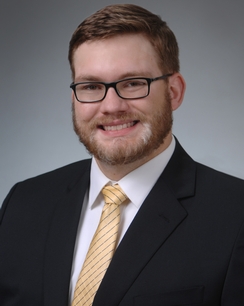 Mitchell S. Pearl
180 North Stetson Avenue
Suite 3400
Chicago, Illinois 60601
Michell Pearl is an associate with Hinkhouse Williams Walsh LLP.
---
Experience
Mitchell concentrates his practice in insurance coverage litigation.
Mitchell earned his Juris Doctor from DePaul University College of Law. Throughout law school, Mitchell volunteered his time with DePaul's Croaks Community Legal Clinic to provide informational seminars to renters and landlords regarding their legal rights in Chicago. Through the Croaks Community Legal Clinic, he also gave informational seminars on individual civil rights surrounding interactions with law enforcement. Mitchell earned his Bachelor of Arts in Political Science with an emphasis on law and courts.
Related Practices
Education
DePaul University College of Law, J.D., May 2021
University of Illinois at Chicago, B.A., May 2017