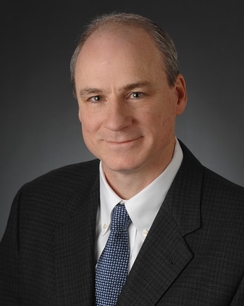 Richard McDermott
180 North Stetson Avenue
Suite 3400
Chicago, Illinois 60601
Richard McDermott's practice is focused on insurance coverage and complex commercial litigation and arbitration. He concentrates his practice on representing the interests of insurers and reinsurers, based both in the U.S. and abroad, in connection with complex environmental, health hazard, asbestos and product liability claims, and in the defense of bad faith actions. He has been awarded Martindale-Hubbell's highest attorney rating of AV.
---
Experience
Insurance Litigation and Arbitration
Rich has litigated a wide variety of contested coverage claims, involving both current and historic insurance policies, before numerous trial and appellate courts throughout the country. Rich also has extensive arbitration and mediation experience, including arbitration pursuant to Bermuda law. The list below is a representative sample of coverage matters Rich has handled or is handling.
Representation of insurer clients in lawsuits regarding state and federal claims asserted against major U.S. utilities involving coal combustion residuals from power plants located in Midwest and Southeast states
Representation of insurers in connection with asbestos claims asserted against manufacturer of consumer products
Representation of insurers in lawsuit involving multiple environmental matters arising out of railroad operations in several states
Obtained summary judgment on behalf of clients in case involving former fertilizer manufacturer in South Carolina
Representation of insurers in lawsuit involving former gas plants located on Ohio River
Representation of insurer in defending claim for coverage arising out of underlying allegations of racial discrimination against Wisconsin municipality
Representation of insurers regarding claims against medical device manufacturer arising out of knee and hip implants
Representation of various insurers at trial regarding claim by Colorado utility for coverage arising out of river contamination
Representation of insurers in South Dakota litigation related to coverage claim for the clean up of contaminated areas near dams, former gas plants and other facilities
Obtained summary judgment for insurers in connection with bodily injury claims related to lead exposure in South America
Negotiated settlement on behalf of insurer regarding medical monitoring claims in West Virginia, arising out of use of certain chemicals at coal preparation plants
Representation of insurer in California state court in connection with underlying lawsuits alleging sale of faulty PVC piping
Obtained dismissal on behalf of various insurers identified in Missouri state court coverage action related to bodily injury and property damage claims based on alleged exposure to lead smelter and tailing sites
Representation of insurer in defending claims of Iowa utility seeking coverage for losses related to former gas plants; secured favorable settlement as a result of successful motion practice
Representation of insurers in coverage disputes concerning clergy abuse allegations in various Midwestern dioceses
Representation of various insurers in coverage litigation involving losses incurred by Indiana utility in connection with former salvage yard and manufactured gas plant sites
Representation of insurer in federal court action involving claim for insurance coverage related to clean up of former manufacturing facility in Indiana
Obtained summary judgment for insurance company in a multi-state coverage dispute against a medical device manufacturer, regarding coverage for injuries alleged to have been caused by a device used in the treatment of aortic abdominal aneurysms
Representation of various insurers in coverage litigation filed by an Indiana utility seeking coverage for costs related to the remediation of coking facilities
Obtained favorable award in Bermuda arbitration against Ohio-based manufacturer regarding coverage for its liability arising out of an oil refinery fire and explosion
Obtained favorable defense verdict on behalf of various London insurers in jury trial regarding the losses incurred by an Indiana utility in remediating former manufactured gas plants, and secured affirmance of verdict on appeal
Obtained summary judgment for insurers in multi-state coverage litigation regarding alleged Clean Air Act liability against Midwestern utility
Negotiated favorable settlement on behalf of various insurers in dispute over the environmental liabilities of Wisconsin-based chemical distributor
Representation of multiple insurers in coverage dispute related to breast implant claims
Representation of insurers in multi-state litigation involving coverage dispute over a major equipment manufacturer's liabilities for asbestos and silica claims
Negotiated favorable settlement for insurers in coverage dispute with Wisconsin utility arising out of cyanide contamination
Representation of insurance company in mediation regarding its potential exposure for marine claim arising out of severe personal injury on barge
Provided clients with legal opinions regarding possible exposure under various lines of coverage for numerous pollution, product liability, health hazard, asbestos, and construction defect claims
Other Experience
Representation of numerous indigent and low income Chicago-based clients on pro bono basis, involving family law, landlord-tenant and immigration matters
Representation of students and their families in expulsion proceedings brought by Chicago Public Schools for alleged violations of "zero tolerance" policies
Related Practices
Education
Notre Dame Law School, J.D., magna cum laude, 1993
Notre Dame London Law Centre, J.D., 1991-92
Hong Kong Shue Yan College, Lecturer in Western History and English, 1989-90
Tufts University, B.A., magna cum laude, 1988
Admissions
Illinois State Bar, 1993
Wisconsin State Bar, 2011
U.S. Court of Appeals (6th Circuit), 2001
U.S. District Court, N.D. Illinois, 1993
U.S. District Court, E.D. Wisconsin, 2015
U.S. District Court, W.D. Michigan, 2019
Memberships & Affiliations
Illinois State Bar Association
Articles and Presentations
"Texas Supreme Court Allows Coverage of Punitive Damages for Gross Negligence in Workers Compensation Case," Advisen, March 2008
Speaker, Trends in U.S. Tort Law, Swiss Re Seminar, Zurich, March 2003
Related News