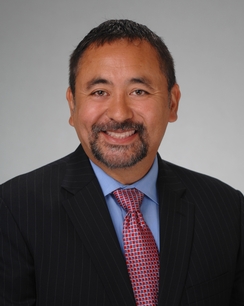 Michael J. McNaughton
180 North Stetson Avenue
Suite 3400
Chicago, Illinois 60601
Michael McNaughton focuses his practice on insurance coverage litigation in matters involving both primary and excess exposure, providing coverage advice, exposure assessment, and coverage litigation defense. He has experience in environmental, asbestos, product liability, construction defect, errors and omission coverage, and reinsurance matters involving standard CGL and Bermuda Form policies. He also has experience defending insurers in bad faith litigation.
---
Experience
Obtained summary judgment in Illinois Circuit Court for insurer regarding non-ripe claims for equitable reimbursement involving indemnity CGL policy.
Prevailed on motion to dismiss without leave to amend in an environmental coverage declaratory judgment action in the Northern District of Indiana. The insured had raised claims alleging a duty to defend and indemnify, bad faith and misrepresentation against the insurer for remediation of historic pollution contamination arising from the insureds' operations.
Represented insurer at a two-month trial involving a complex multi-party environment coverage dispute and declaratory judgment action for claims arising out of long-tail PCB contamination claims in Wisconsin state court.
Defended insurer in London arbitration dispute against insured product manufacturing company involving hundreds of pollution and bodily injury claims arising at sites throughout the United States. Matter was ultimately settled on terms favorable to client.
Participated in various reinsurance mediations to resolve reimbursement disputes involving product liability, construction defect and D&O matters regarding allocation of settlements, follow-the-fortunes disagreements and other coverage defenses involving Bermuda form insurance policies.
Related Practices
Education
Chicago-Kent College of Law, JD
University of Chicago
Admissions
Illinois State Bar, 2000
Minnesota State Bar, 2002
N.D. of Illinois, 2006
S.D. of Illinois, 2013
N.D. of Illinois Bankruptcy, 2014
C.D. of Illinois, 2015
Articles and Presentations
"A Critical Analysis of the All Sums Ruling in Matter of Viking Pump, Inc.," Mealey's Litigation Report (July 20, 2016);
"Protected Information, Bad Faith, and Problems for In-House Counsel," DRI In-House Defense Quarterly Institute (Fall 2015/Winter 2016);
"Minding Your (Policy) Language – Indiana Supreme Court Certifies Pro Rata Allocation Ruling From Lower Court," Sedgwick's Insurance Law Blog (May 22, 2015);
"Just the Fax: Illinois Appellate Court Concerned That TCPA Settlement Between Insured and Class Action Plaintiffs May Be Collusive," Sedgwick's Insurance Law Blog (October 16, 2014);
"Nebraska Appellate Court Gets Down to Earth: Holds Faulty Workmanship Standing Alone Is Not An Occurrence," Sedgwick's Insurance Law Blog (September 24, 2014);
Speaker, "Can Your Counsel Keep a Secret? Communicating in Confidence and Protecting Privileges," Sedgwick's Insurance Seminar Series, Chicago, IL (June 4, 2014);
Co-presenter, "The State of Bad Faith in Illinois," Sedgwick's Webinar Series on Insurance Bad Faith Law (November 13, 2013);
"Despite Limited Jurisdiction, Texas Federal Court Keeps the Class in Class Action," Sedgwick's Insurance Law Blog, (October 4, 2013);
"The Non-Cumulation Clause: Policyholders Cannot Have Their Cake and Eat it Too," University of Kansas Law Review, (Jan Michaels, Michael J. McNaughton, Sridevi Krishnam) 61 U. Kan. L. Rev (April 2013), Mealey's Litigation Report: Insurance, Vol. 27, No. 29 (June 5, 2013) (commentary digest version)
Related News